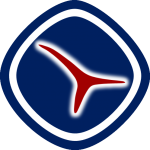 Connecting fiber-optics and wireless.
RF photonic components for radio over fiber (RoF) and antenna-remoting.
Fiber-optic sensors for lightweight medical instruments.
Your partner for custom-designed THz photonic components.
Microwave Photonics innovates components and systems for radio frequency (RF) and medical applications. Our innovative solutions incorporate novel microwave photonic (3 GHz – 3 THz) technologies pioneered by renown researchers and experienced engineers.

Microwave Photonics provides consultancy for industry, funding organizations and investors. Contact us also for custom designed and difficult-to-achieve solutions and trainings for engineers and early stage researchers.