Your career at Microwave Photonics GmbH.
We are Microwave Photonics GmbH, a German high-tech start-up specialized in microwave photonics technologies. We are based in the western Ruhr area, with headquarters in Duisburg and R&D department in Oberhausen.
Our mission is to exploit revolutionary microwave photonic innovations for modern radio-frequency (RF) and medical applications. To make our dreams a reality, we need you!
If you are excited by start-up flair, are fascinated to work with people from photonics and RF engineering, love creating new ideas, and are an outstanding team player, this post is for you. We are a proactive, passionate company where everyone's opinion matters. We empower our teams with the freedom to be brave and do what they think is best for the company. We believe in the power of collaboration, brainstorming and last but not least, in the superpower each of us has hidden.
Wir sind ein junges High-Tech Unternehmen mitten in der Metropole Ruhr. Wir verbinden Optik und Elektronik für innovative Anwendungen in Kommunikation und Medizintechnik. Wir leben
Read More »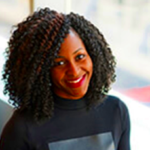 Job Openings
Microwave Photonics GmbH located in Oberhausen, Germany, seeks for an early stage researcher (ESR) in the field of terahertz photonics.
Read More »